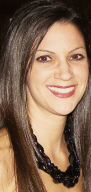 Purple Nanny's founder, has over 15 years of nanny experience. With a BA in Psychology from North Carolina State University, Jana has used her extensive experience and natural instincts to help her understand the perfect bridge between a family and a caretaker.
With a Lead Teacher's of North Carolina certification, Jana taught at an all-inclusive preschool followed by 15 years as a personal nanny for over 7 families. During college, Jana provided in-home behavioral therapy, to children with autism. Jana also worked in pharmaceutical sales enriching her client relationship skills.
Jana's experience has made her an expert in understanding a family's needs when it comes to hiring and employing a nanny. Every family has different needs, and every nanny has different strengths. This is a partnership and it needs to be a good fit for both parties for it to be successful. The ability to make that match work is what Purple Nanny will provide for you. Entrust someone who has been doing this for years to take the stress out of the search and selection process.